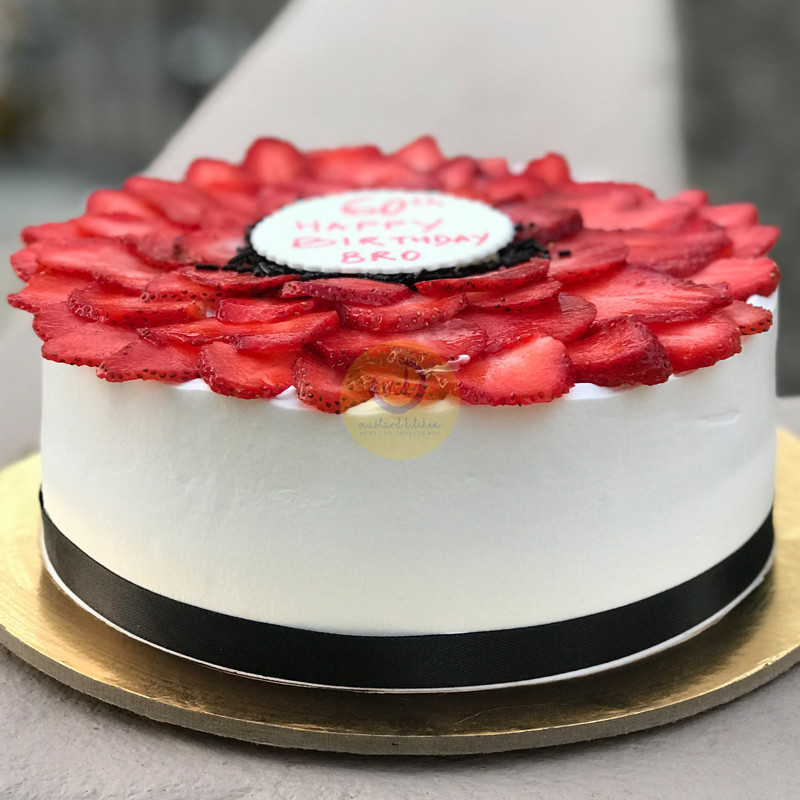 Disclaimer: These pictures are representation and the final cake may vary in look and finish.
In Stock
Vanilla Strawberry Cake
Wholewheat Vanilla cake with fresh strawberries is a great new twist! 
Description
Our cakes are made with 100% Organic wholewheat flour and healthy sweeteners. We use natural ingredients and fresh fruit of the season without any artificial flavouring agents or chemical or preservatives. All our products are egg-free!
You might also like
Wholesome bite of Chocolate cakes with fresh berries of the season is divine!!
16 other products in the same category: