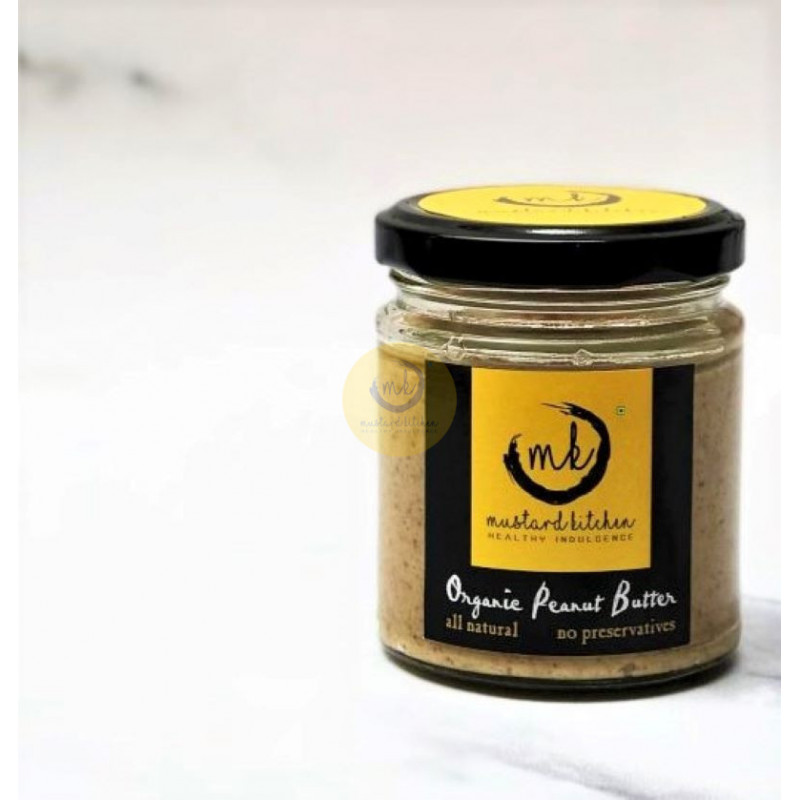 Disclaimer: These pictures are representation and the final cake may vary in look and finish.
In Stock
Organic Peanut Butter
Nut Butters are a great source of protein! Mustard Kitchen's peanut butter is made with the most natural ingredients and a perfect blend of health and taste! NO ADDED OILS 
Description
Ingredients:
Roasted Organic Peanuts, Organic Cinnamon, Organic Coconut sugar, Himalayan Pink Salt, 
Customers who bought this product also bought:
Our healthy version of Black forest is known for its superb taste and texture! We ditch the canned cherries as they are loaded with preservative and instead use fresh strawberries or fresh...
Sourdough bread with healthy cranberries and couverture chocolate chunks is a perfect blend of taste and nutrients! Completely made by natural fermenting simplest ingredients- flour (unbleached...